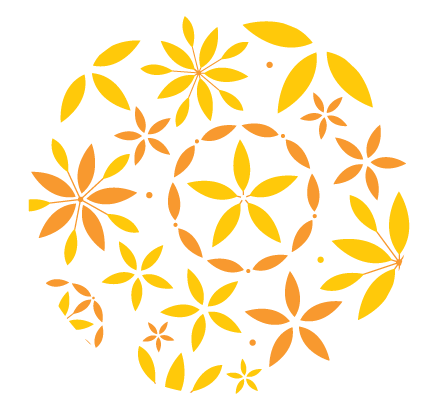 Material Source
At BÉSICS®, our goal is to be transparent and informative about the composition of our products, all of which are made using natural, renewable ingredients. As we grow, we want all of our products to meet international standards for sourcing and sustainability. The standards for our products include the Forest Stewardship Council, the Sustainable Forest Initiative, and Non-GMO Offsetting. For a detailed listing of certifications and the products they apply to, keep reading!
Biobased
The biobased content of a material indicates how much it is made out of renewable carbon sources, and not fossil fuels! Our BÉSICS®products are all made from raw plant sources, and over time we will pursue biobased certifications for all of our products. For more information on biobased certifications, visit Vincotte OK Biobased and USDA Biopreferred Program
Forest Stewardship Council and Sustainable Forest Initiative (FSC/SFI)
The Forest Stewardship Council (FSC) and Sustainable Forest Initiative (SFI) are two separate independent third party certification on sustainable forest management, digging back in the supply chain to verify products right from their forest of origin. These are internationally acknowledged as reliable, unbiased sources for assessing sustainable forestry.

For more information, visit the FSC Website or the SFI website
This certification applies to BÉSICS® Paper Soup Bowls & Cups, Wrap, and Cup Sleeves
Non-GMO Choices & Offsets
We source non-GMO plant materials where possible for our products. For our PLA, which is produced using corn grown in the United States, we have the option with our resin supplier to direct their purchasing choices so that every dollar we spend on their resin goes towards the purchase of non-GMO corn stock for their production line. This does not mean that our specific products contain non-GMO ingredients, they do not. What this means is that through our purchasing, we can support the maintenance and growth of non-GMO material sources and non-GMO corn farmers.

For more information on this program, please contact us.
This offset applies to BÉSICS® Paper Soup Bowls & Cups
Manufacturing Health & Safety
It's important to us that every stage of BÉSICS® manufacture meets our standards for health and safety in the facility, both of the people working there and that the facilities are suitable to create products for contact with your food. With every product, BÉSICS® processors maintain food-safe requirements from entry to exit by relying on third party internationally recognized certifications.
British Retail Consortium (BRC)
The British Retail Consortium (BRC) has a global safety and quality certification program that facilitates standardization of quality, safety, operational criteria and manufacturers' fulfilments of legal obligations. BÉSICS® Bagasse products are certified under the BRC Packaging and Packaging Materials standard for Food Service standards. These include requirements and safeguards for the management and processing of packaging material to reduce health risks, establish efficient packaging operations and meet customers' specifications.

For more information, visit the British Retail Consortium Website
This certification applies to BÉSICS® Bagasse Small Plates, Large Plates, Oval Plates & Bowls
ISO
The International Organisation for Standardization develops and publishes International Standards to guide external certification bodies in their roles of administering certifications. ISO standards "ensure that products and services are safe, reliable, and of good quality." ISO itself does not issue certifications or conformity assessments; instead these are carried out by independent, external bodies.

For more information, visit the ISO Website
ISO 14001
The ISO 14001 is an environmental management standard. It provides tools to assess environmental performance to identify and control environmental impacts at the company level. This standard applies to the operations of our manufacturers and material suppliers.

For more information, visit the ISO Standard 14001 Page
ISO 9001
ISO 9001 is a standard that verifies quality management systems designed to demonstrate the ability to consistently meet customer demands for quality, as well as meeting applicable statutory and regulatory requirements. It guides the effective application of, improvement, and conformity to relevant regulations and requirements.

For more information, visit the ISO Standard 9000 Page
NSF International
NSF certification assures suppliers, retailers, regulators and consumers that an independent organization has reviewed a product's manufacturing process and determined that the product complies with specific standards for safety, quality, sustainability or performance. From extensive product testing and material analyses to plant inspections and auditing, NSF evaluates every aspect of a product's development.

For more information, visit the NSF Website
This certification applies to BÉSICS® Forks, Knives,and Spoons
Workplace Standards
National and international organizations host standards for quality of the workplace, and since our products come from different manufacturers we chose to develop an internal standard that reflects the workplace values we have at our home office in Vancouver. Aside from our BÉSICS® assessment that we personally apply on site, our manufacturers can hold independent certifications for workplace standards as well.
BÉSICS® assessed
BÉSICS® comprehensive workplace standards are brought to every factory visit both before we choose a manufacturing partner and throughout the relationship. Some of the things we're on the lookout for are the legal age of workers, no prison or forced labour, fair pay, time off and overtime, and, where appropriate, factory accommodations.
This certification applies to all BÉSICS® products
Product Safety
It's our responsibility to ensure that every item we produce is fit for your food! BÉSICS® works with the appropriate regulatory agencies to confirm that all our final products are food safe.
Food and Drug Administration (FDA)
The FDA is the review board in the USA which reviews products and ingredients to assess for any obvious concern to public health. They regulate how substances and products can be categorized, labeled, and provide a "safe" list of ingredients for items coming into contact with food. They do not submit certifications, but provide the guidelines for product development and help us check that our product matches their requirements.

For more information, visit the FDA Website
All BÉSICS® products meet the FDA guidelines for food contact.
Health Canada and the Canadian Food Inspection Agency (CFIA)
Governmental regulatory bodies, Health Canada and the CFIA accomplish the sampe purposes as the FDA does for the United States by regulating products designed for food contact. CFIA regulates commercial products (for business), and Health Canada handles retail (for home). By creating regulatory systems and maintaining a 'safe ingredients' list they protect public health and safety by controlling what can be sold and labeled as a food contact item. They do not submit certifications but provide the guidelines for product development and issue letters of no objection.

For more information, visit Health Canada or CFIA.

All BÉSICS® products are in the application process for a Letter of No Objection from Health Canada for food contact, and our Food Wrap already has one!
Hazard Analysis and Critical Point System (HAACP)
HAACP is the world's most recognized and accepted method of assuring food safety developed by the World Health Organization (WHO). Its principles apply to the product chain from source to store to ensure that no foreign materials enter the food chain. When this applies to a BÉSICS® product, it means that the manufacturer has undergone HAACP training and employs methods to eliminate risk to the consumer throughout creation of the product.

For more information, visit the HAACP Page
This certification applies to BÉSICS® Paper Soup Bowls & Cups
ISO Standard 2200:2005
This standard sets the requirements for a food safety management system where an organization in the product manufacturing chain demonstrates its ability to control hazards which could jeopardize safety of the final product when in contact with food. Meeting this standard means that the manufacturers are in alignment with the requirements of the standard, and that the product is internationally recognized as safe for food contact.

For more information, visit the ISO Catalogue, 2200:2005 Page
This standard applies to BÉSICS® Paper Soup Bowls & Cups
Compostability
Composting is the process of decomposing (biodegrading) into natural, nutrient rich components that serve as a valuable soil amendment.It's biodegradation within a specific time frame, and within a selective environment balancing temperature, pH, oxygen, and humidity for optimal decomposition.

Our goal is that each BÉSICS® product be composted at the end of its life, so we make only sell products that have undergone third party testing and received certifications for industrial aerobic composting.

Beyond certification, we know it's important to know where it can be composted, so we've done our own in-house research to bring you a BÉSICS® composter's database that you can explore on our Where to Compost page.
ASTM Compostability Certifications
The American Society for Testing and Materials (ASTM) has two standards which relate to compostability. A plastic under the ASTM standards is considered compostable if its degradation through biological processes yields carbon dioxide, water, inorganic compounds and biomass at a rate consistent with other organic compostable materials and without toxic residues that could inhibit or negatively affect plant growth. Both standards ensure that the entire product has been designed to compost in industrial aerobic composting facilities.
For more information, visit the ASTM Website
ASTM D6400
ASTM D6400 is the compostability standard for any materials and products made of plastics and bio-plastics.

For more information, visit the ASTM D6400 Page
This certification applies to BÉSICS® Forks, Knives, Spoons as well as ingredients in our BÉSICS® Wrap and BÉSICS®Soup Bowls, and BÉSICS® Hot Cups.
ASTM D6868
ASTM D6868 refers to compostability of plastic films or coatings attached to compostable products like pulp and fibreware. This is also the standard applied for products that do not have plastic coatings but still desire compostability certification.

For more information, visit the ASTM D6868 Page
This certification applies to BÉSICS® Bagasse Small Plates, Large Plates, Oval Plates, Bowls and Forks, Knives, and Spoons.
European Norm: EN 13432
European Norm EN13432 is an internationally recognized standard used to attest to the compostability of plastics. It differentiates the ways that plastics can degrade based on: their end products, conditions to degrade fully, and time taken to fully degrade. Their criteria for compostability is that the product will, within 3 months, have no more than 10% residue remaining compared to the original mass, that no negative influence on the composting process occurs, and that the resultant compost be tested for ecotoxicity, having no inhibitory effect on plant growth.

For more information, visit the European Bioplastics Website
This standard applies to BÉSICS® Straws via the DIN Certco certification
Vincotte OK Compost Industrial
The Vincotte OK biobased certification indicates that a product has been proven to contain majority plant-based materials in its final makeup. This contrasts to oil-based products, and indicates a product is crafted from renewable resources.

For more information, visit the Vincotte OK Biobased Page
Vincotte OK Compost Home
Although there are currently no international standards for backyard/home composting, Vincotte developed their own testing system for this certification. The OK Compost HOME certification uses tests that simulate home conditions. It is issued for products that degrade to a maximum of 10% the original dry weight in a maximum of 180 days (~6 months) when in a composting vessel kept between 20-30°C.

For more information, visit the Vincotte OK Compost Page
This certification applies to BÉSICS® Wrap and Bags
Biodegradable Products Institute (BPI)
BPI is a U.S. 3rd party composting standard developed by the Biodegradable Product Institute and the U.S. Composting Council. The standard is designed to certify plastic products that biodegrade and compost completely and safely in municipal and commercial compost facilities. BPI certified logos are ASTM tested and must meet ASTM 6400 or D6868 standards, depending on the product type. BPI currently does not certify for home or backyard composting.

For more information, visit the BPI Website
This certification applies to BÉSICS® Forks, Knives, Spoons and Wrap
DIN
DIN Certco is a German company which issues certifications for products tested to meet the European standard EN 13432. There are two more optional stages for certification. Stage two depends on the product type; ASTM D6400, EN14995, and/or ISO17088. Stage three is for home-scale compostability; ISO 18606 and/or AS 4736. To meet the requirements of these standards, DIN includes tests on chemical characterization, ultimate biodegradability, disintegration in pilot composting conditions, quality of compost, and earthworm toxicity tests (in the case of AS 4736).

For more information, visit the DIN Compostability Page
This certification applies to BÉSICS® Paper Soup Bowls & Cups
Carbon Footprint
BÉSICS® is developing an in-house carbon footprint assessment that will be applied to our whole product line. We're starting with our at-home operations, and then going to expand our analysis upstream and downstream of our supply chain for each product.

Besics Assessed
This fall, we are going to begin our in-house training to make a carbon assessment with the help of Climate Smart.